All Terrain Cranes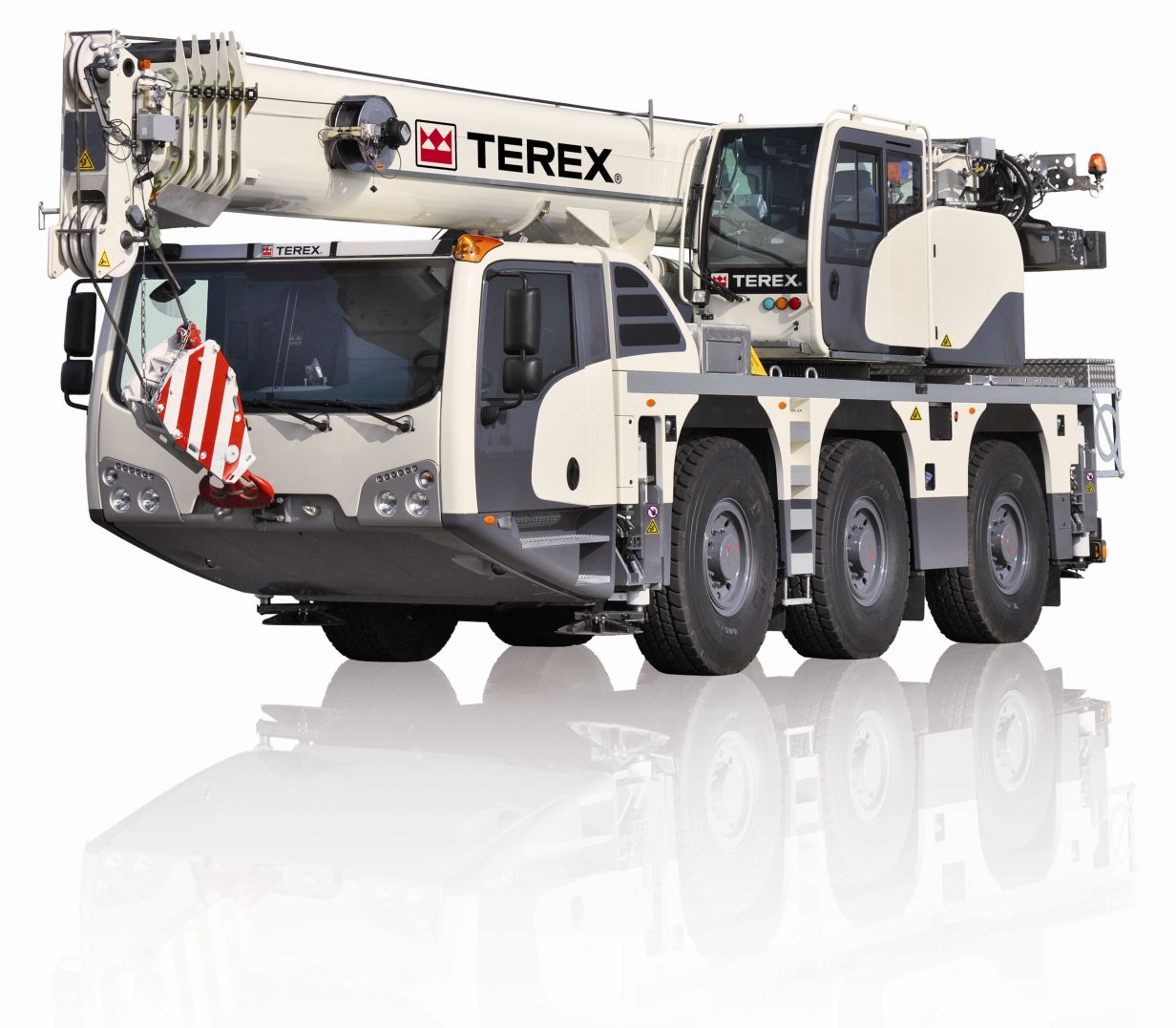 Terex 55 Ton Mobile Crane
Demag AC 55 / Terex Challenger 3160
Reduced operating costs
The Demag AC 55/3 is a 55 ton allp terrain, 3 axle mobile crane. The main boom length and a system length of 50m was previously branded as the Terex Challenger 3160.
The outriggers can be independently positioned for maximum stability and the boom can be lowered to 5 degrees below horizontal. There are few cranes with the reliability and versatility of the AC55 all terrain mobile crane. If you need a reaal workhorse that has lower than average operating costs or have a rental fleet that you need to get maximum productivity from, the AC55 is for you.
This All terrain mobile crane is ideal for a variety of requirements including general lifting, equipment loading and unloading, inside building lifts, as well as performing auxiliary crane work. It performs particularly well in a tandem lift situation.
| AC-55/3 Challenger 3160 Quick Specs | |
| --- | --- |
| Max Capacity | 55 tons |
| Max Boom Length | 50 m |
| Max Jib Length | 0 m |
| Max Tip Height | 50 m |
| Overall Length | 11.5 m |
| Overall Width | 2.55 m |
| Overall Height | 3.66 m |
| Gross Vehicle Weight | 36 tons |
| Max Travel Speed | 85 km/h |
| Max Engine Power | 260 KW |